The Wizarding World of Harry Potter!!!


I can't believe I actually went, after so long of a wait! I only live about 2 hours away from it too, so I don't know how I kept away from it for so long.
It was beautiful. Everything was amazing. If it wasn't for the thousands and thousands of tourists crowding the tiny stores, it would have been perfect. There were so many little details to look out for, I was constantly spinning my head around. Unfortunately I forgot my camera, but next time I'll definitely take some pictures of it all.

Here's what I got: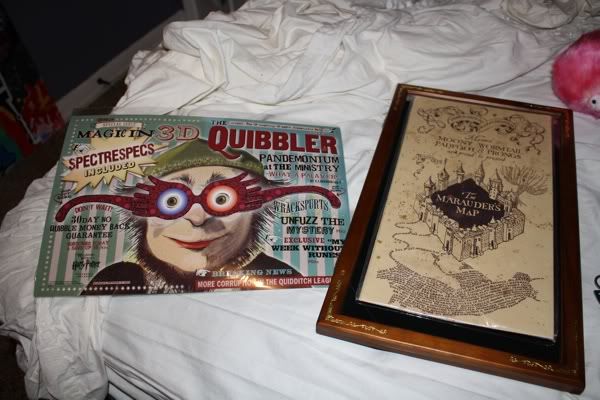 The Quibbler and a pair of Spectrespecs, A framed Marauders Map...
A Pygmy Puff (named Douglas), A Slytherin scarf, Two Chocolate Frogs (one for me, one for Viviana), Fruit and Spice Bows, Bertie Bott's Every Flavour Beans...
A Slytherin Quidditch keychain, a Screaming Yo-Yo, Tooth Splintering Strong Mints, an Acid Pop, Pumpkin Juice and Licorice Laces.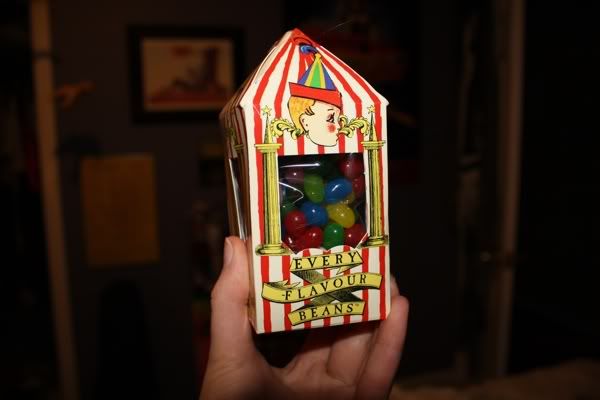 It's amazing how detailed each item is. Everything is utterly amazing.
I had a lot of fun and hopefully I'll be able to go back really soon!